This page lists a selection of models and stuff from around the internet that I have seen and thought "I want some of that".
Y2K Peregrine
Australian based Miniature Scenery make this quite stunning mdf ship, the Y2K Peregrine. It is expensive, but you get a lot of model for the money. Also available in the US from Infinity Harbour.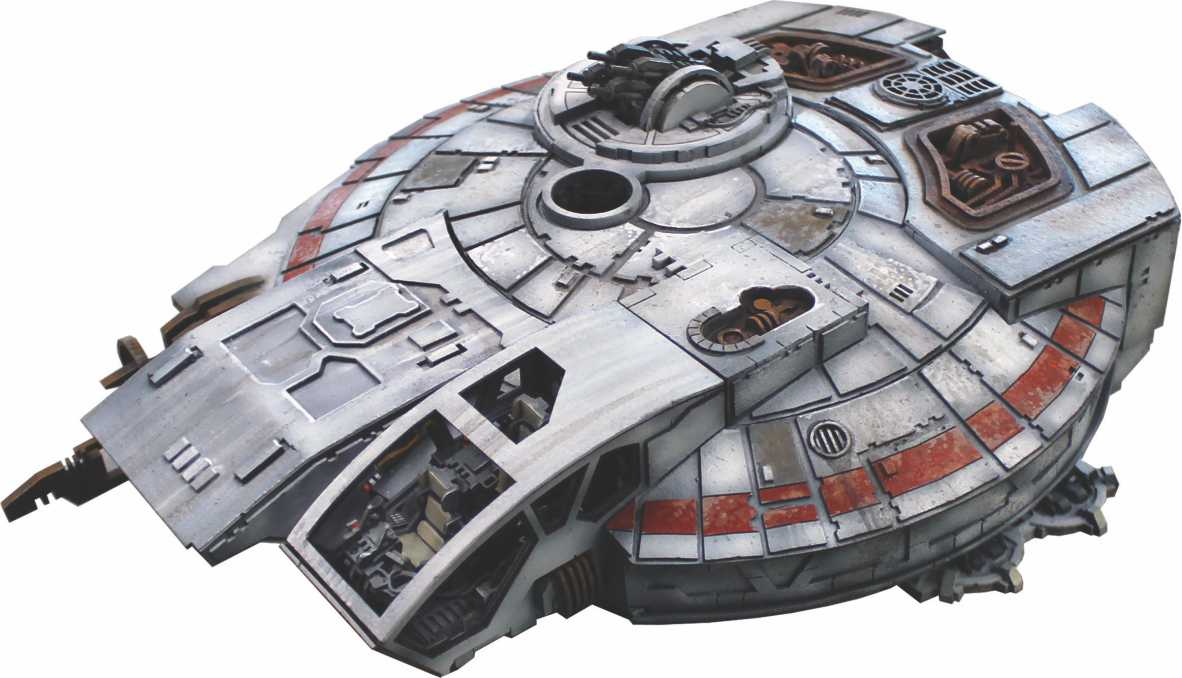 Tree Warriors
As an addition to my Dragon Rampant Treefolk army, I really like the look of these Tree Warriors from Raging Heroes.

Buildings
This is a good idea from the Comm Guild, a building made from drainage channel. This was made from plumbing supplies in Australia, but I really must visit my local establishment and see what they have to offer.